N° 56
layers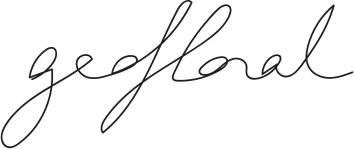 les fleurs se sont égarées, sans contour. l'envol a eu raison de l'ordre habituel alors virevoltons nous aussi! // the flowers have slightly disappeared, they had lost their outlines. colors are reappearing. now let's fly in the wind.
26 x 125 cm
polyester mat avec une touche de lurex - polyester with some metallic yarns
170,00 € VAT
you would like to have a numbered woven label sewed on your scarf.